"An Appreciation of Poetry, with Discussion and Readings"
POETRY EVENT
Saturday morning, August 27, 2016 from 9:15 to 11:00 a.m.
Diamond Valley Writer's Guild | 951-282- 7735
Hemet Public Library
300 E. Latham Ave.
Hemet, CA 92543
I will be leading a Poetry Event this Saturday morning, August 27, 2016 from 9:15 to 11:00 a.m.
At this event I will introduce and moderate an open discussion about poetry in modern life, it's importance, history, and beauty. I will also be joined by volunteers who will read from their own works as well as from selections they find meaningful.
The public is welcome to attend, to enjoy the readings, and to participate in the discussion if they wish.
Howard Feigenbaum
Poet, Photographer, Author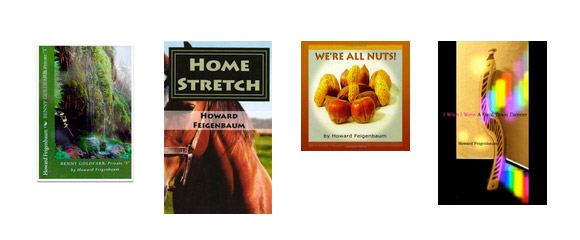 Save
Save
Find These Book Titles by Howard Feigenbaum on Amazon.
Save